Staff
Sarah Marada
Practice Manager
Serving as the heart of the Fertility Institute's organizational structure, Sarah Marada ensures that everything works smoothly, and expertly facilitates the patient experience.
Ms. Marada is a Certified Medical Office Manager (CMOM) with a bachelor's degree in Science and Mathematics, whose dedication to detail combines with compassion in her responsibilities as practice manager of the Fertility Institute of NJ & NY.
A warm and compassionate multitasker, she works to ensure each and every patient receives unparalleled care. Ms. Marada tackles each of her numerous duties with passion, relishing the opportunity to educate patients and make them comfortable.
For patients navigating insurance benefits, she is an expert in maximizing coverage while minimizing out-of-pocket expenses.
In many ways, Ms. Marada is a patient advocate, putting her problem-solving skills into action as she guides patients through a field that often is fraught with emotion.
"My goal is to have patients leave our office with a smile," she says. "There is something so joyously unique about what we do every day. I love coming in and helping our patients; it makes me feel fulfilled."
Alyson Butler
Fertility, IVF and Third Party
Reproduction Coordinator
Alyson Butler brings a broad range of knowledge and nearly 15 years of experience to her patients at the Fertility Institute of NJ & NY. Board Certified with a specialization in Infertility and Reproductive Endocrinology, she is a member of the American Academy of Physician Assistants.
Ms. Butler joined the Fertility Institute of NJ & NY team in 2002 after completing the Master's level Physician Assistant program at Touro College. She also holds a bachelor's degree in Biology from Stern College for Women, Yeshiva University.
She obtained the National Commission on Certification of Physician Assistants (NCCPA) certification in March 2002 and was recertified in 2014, demonstrating her dedication to Assisted Reproductive Technology.
A former fertility patient, Ms. Butler brings with her first-hand knowledge of Assisted Reproductive Technology, affording a unique in-depth and compassionate perspective to her patients.
This combination of medical knowledge and personal experience has proven especially useful for patients who are nervous about beginning or continuing with treatments. Alyson takes the time to let every patient at the Fertility Institute of NJ & NY know they are not alone.
Ms. Butler independently conducts new patient consultations including full medical examinations and evaluation of medical history, offering the same high-quality care as the physicians.
Alyson also coordinates all third-party reproductive procedures, including gestational carriers, egg donation, sperm donation, and partner-to-partner egg donation. As Egg Donor Coordinator, Ms. Butler works directly with patients to facilitate a seamless egg donation and recipient process.
Alyson is bilingual in English and Hebrew and she is proud of the work she does at the Fertility Institute of NJ & NY, where we feel that all patients should be treated like family. Ms. Butler truly embodies this philosophy and treats people with empathy, sensitivity, and warmth, which has been noted by so many of our current and former patients.
Irm Khalil
Registered Nurse
Clinical Manager
A member of the New York State Nurses Association (NYSNA) and the American Society for Reproductive Medicine (ASRM), Irm Khalil has been a registered nurse for more than 15 years, with most of her career dedicated to helping patients achieve their dreams of having babies.
Ms. Khalil earned her Registered Nurse degree at Kingsborough Community College, Brooklyn, NY, and worked in medical/surgical units, and emergency, endoscopy, and oncology departments before joining our team as clinical manager at the Fertility Institute.
She has worked as a specialized fertility nurse for over 10 years and is currently working toward certification in the field of Reproductive Endocrinology and Infertility.
Additionally, Ms. Khalil has received training in Advanced Cardiovascular Life Support (ACLS), Pediatric Advanced Life Support (PALS) and Stroke Prevention.
Ms. Khalil finds professional and personal satisfaction in providing the highest quality, compassionate healthcare to those she treats. She chose to focus her career on fertility because she wanted to help those who were struggling with conception.
"As a mom of two, I wanted to help other couples receive the best gift of life – a family of their own," she says, adding that, "It's the most rewarding feeling." She is fluent in English, Hindi, Urdu, and Punjabi, and can read and write in Arabic, which improves communication with many patients.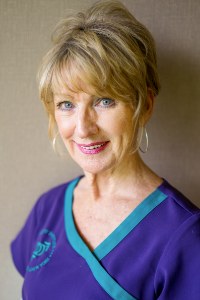 Teri Cantamessa
Teri is an accomplished medical administrator and brings with her many years of experience in the field. Prior to joining our team in 2015, she has been in both administrative positions as a manager and clinical positions as a medical assistant in the fields of cardiology, neurology and family practice. A critical member of the administrative team, Teri handles patients' needs and insurance companies in a seamless fashion. She is a proud grandmother and counts her family as her biggest blessing.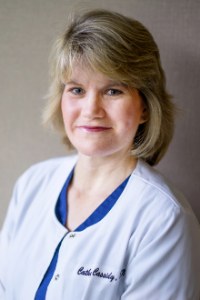 Cathleen Cassidy, RN
Cathy joined the nursing team in March of 2015. Her warm bedside manner and light personality are both calming and reassuring to patients. She holds a bachelor's of nursing degree from Dominican College and has over 15 years of nursing experience in maternity, labor & delivery, cardiac monitoring and infertility. A mother of 3 school-aged children, Cathy can often be found carpooling her kids to various activities (a true soccer mom at heart). She is an active volunteer at her kids' schools and Scouts. Cathy has felt very welcomed into the Fertility Institute family and is honored to be helping patients through their journey.
Penny Degnon, MBA
Penny is our billing and insurance specialist and brings with her more than 30 years of experience. She holds an MBA in finance from Wagner College in Staten Island, NY, and joined FINJNY in 2008. An infertility survivor herself, she is the proud mother of 3 young adults. Penny loves working with children in her spare time and regularly babysits for kids through her church.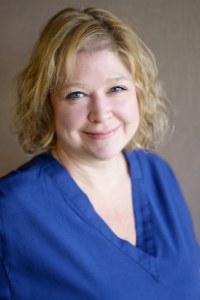 Pamela DelMonaco, MA
As a FINJNY medical assistant, Pam passionately provides a warm patient experience. She has more than 25 years of experience as a medical assistant, 17 years of which at an OB/GYN practice before joining our team in 2008. She received her certification at Berdan Institute and holds a Sterile Processing Certificate through the NJ Medical Examiner's Office in addition to a BLS certification through the Red Cross. Pam chose the fertility field of medicine as a result of being adopted. "I realized at a very young age that both women's general health and fertility can be both the most joyful aspect of a woman's life and the most trying. This area of medicine has allowed me to witness the most beautiful and awesome miracles of the female body. I am grateful to be able to share in and to help during the most significant moments of patients' lives."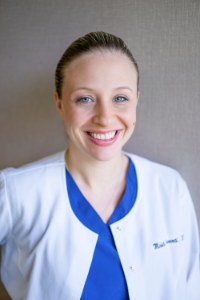 Michelle Holsworth, RN
FINJNY welcomed Michelle to the nursing team in 2016. Having 10 years of experience as a nurse, 6 years of which she's spent focused on infertility, she quickly became acclimated to our team and provides friendly and knowledgeable patient care and is often commended by patients for her empathy and compassion. Michelle holds a nursing degree from Holy Name Hospital School of Nursing and is a proud mother of 2 young children.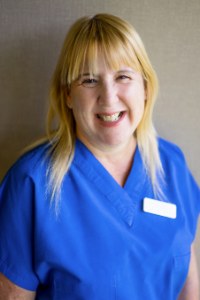 Cathy Lane, MLT (ASCP)
Cathy has over 20 years of experience as a lab technician with the Fertility Institute. If you are here for morning monitoring, chances are you see Cathy, and patients regularly comment on what a calming and reassuring presence she is. She obtained an associate's degree in medical technology from Felician College and is certified by the American Society of Clinical Pathologists (ASCP). Prior to joining the FINJNY team, Cathy held a cross-departmental role with a private lab where she gained invaluable experience learning all aspects of the lab. She is the proud mother of a college-aged son who is currently studying criminal law.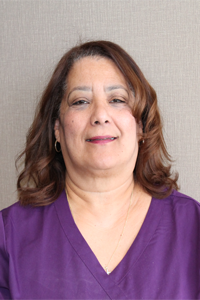 Josephine Marin
Josephine "Jo" is an accomplished administrator who joined our team in 2018. She has over 25 years of medical administration experience including serving as office manager in an emergency department level II trauma center, she was an executive assistant to the EVP/COO of a large medical center and she's worked for a pharmaceutical company in the Clinical Trials department. Jo is a welcomed part-time addition to the administrative team.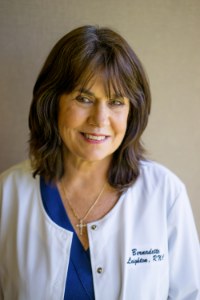 Bernadette Leighton, RN
Bernadette brings with her over 37 years of nursing experience in the areas of Labor and Delivery and Reproductive Medicine. She's been providing compassionate and thorough patient care here at the Fertility Institute for over eight years. Bernadette holds a bachelor's of nursing degree from Holy Name Hospital and is holds a certification as a nurse of reproductive medicine from the American Society for Reproductive Medicine (ASRM). A proud grandmother, Bernadette enjoys spending time with her family during her spare time.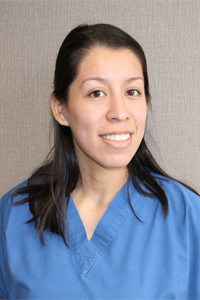 Alexandra Garcia
Alexandra "Alex" is one of the Fertility Institute's lab technicians who joined our team in 2017. She is currently in school studying for a Master's in Biotechnology and hopes to further her studies and career to become an embryologist. Fluent in Spanish, Alex is a current member of Beta Beta Beta National Biological Honor Society and was a fellow in 2016 in the Governor's Hispanic Fellow Program. Her love of the fertility field began during a research assignment in molecular genetics; "Learning about the impact you can have on someone's life by helping him/her have a baby encouraged me to further my education."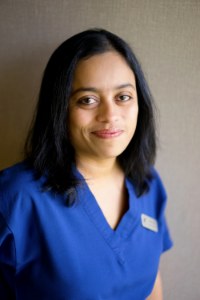 Snehal Patel, BS
Snehal joined the Fertility Institute in February of 2015 as our andrology laboratory technician. She is thorough, detail-oriented and warm with patients and staff. Snehal completed her BS degree in Microbiology at Sardar Patel University in Anand, India. After completing her degree, she had a passion to continue her studies in the medical laboratory field. Snehal went on to complete her postgraduate certificate as a Medical Lab Technician at Medical Care Centre Trust in Baroda, India. Prior to moving to the United States, she completed two years of clinical experience at Gunjan Laboratory in Bharuch, India. A mother of 2, she is fluent in English, Gujarati & Hindi.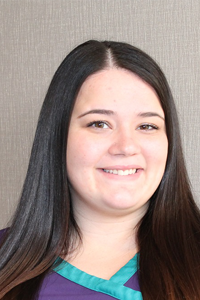 Ashley Brito
Ashley is a seasoned medical administrator who joined our team in 2017. In addition to her experience in medical offices she's worked in the hospital setting in the emergency room and as a patient access coordinator where she loved to train new employees. A multitasker by nature, Ashley easily handles the busy phones, patient questions, and insurance inquiries, helping the front office to run smoothly. She is a Certified Revenue Cycle Representative through the Healthcare Financial Management Association and is fluent in Portuguese. When asked what her personal and professional goals are she replies "I want to positively impact the life of every person I meet. I am very personable with the patients and do my best to help them feel comfortable."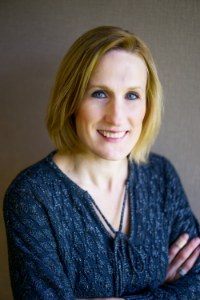 Janine Scotti, MBA
Our Community Liaison, Janine, joined the team in 2014. She brings with her more than 15 years of experience in medical marketing, coupled with a half-decade-long infertility struggle to welcome her own two IVF miracles. She holds bachelor's and master's degrees in marketing and calls her position her "dream job." "After the heartache infertility caused me, I now come to work every day knowing that I am helping others through their own infertility journeys. That helps me to heal and fulfills me in a way no other position in my career has."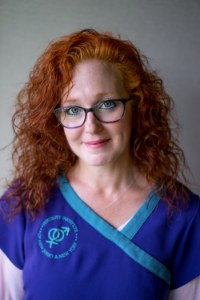 Gina Tantsits
Our senior administrator, Gina is a 19 year veteran of the FINJNY team providing excellent support to the office staff and patients. Gina is a pro at multitasking, managing busy phones, obtaining pre-authorizations and typing without skipping a beat. She never forgets a face, and has an uncanny ability to recall patient names, even when they haven't been in our office in years. That, coupled with her warm and friendly nature when working with patients, makes her a great asset to our team. In her off-hours, she is creative and bakes delicious cakes and cupcakes, along with enjoying many other crafts.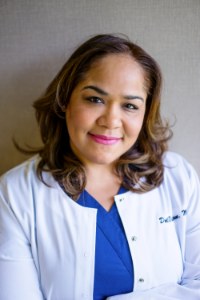 Dely Villafane, MA
Dely joined the FINJNY team as a medical assistant in 2013, and brings with her over 6 years of experience. She's currently pursuing a nursing degree from Bergen Community College and holds a certification in medical assisting and phlebotomy from the HoHoKus School of Business and Medical Sciences. Dely is regularly complimented by patients for her calm and soft demeanor, which they find soothing to them. She says "I come to work happy every day because I love what we, as a big family, do at the Fertility Institute." In her free time she volunteers at the Metro Church in Fort Lee, NJ, caring for parishioners' children at the onsite daycare. Her favorite quote is by Helen Keller: "The best and most beautiful things in the world cannot be seen or even touched - they must be felt with the heart."
Ping Zhou, Ph.D
Dr. Ping Zhou joined the FINJNY team in 2018 as Senior Embryologist. She brings with her 10+ years of embryology experience first in animal embryology before moving into human embryology. She has been author or contributing-author on many embryology-related research publications in well-known journals in the field of reproductive biology. Dr. Zhou obtained a Bachelor degree in Veterinary Medicine and received a Ph.D in reproductive biology with specification in embryology at Shandong Agricultural University, China. She completed two years of post-doctoral fellowship at the University of Illinois at Chicago. Her research experience includes improving of in vitro maturation oocytes quality and rescuing the quality of aged oocytes. She is competent and experienced in micromanipulations including intracytoplasmic sperm injection (ICSI), somatic cell-oocyte nucleus transfer (SCNT), GV transfer, preimplantation genetic testing (PGT), assisted hatching and other assisted reproductive techniques. Fluent in Chinese and a proud mother of two small children, Dr. Zhou has said "As an embryologist, I know what I am handling is the most precious thing for other people… I am satisfied whenever I can do a little help to other people to fulfill their dream--Having their own baby."